For Day Five of October Frights Blog Hop
https://twitter.com/search?q=%23Octoberfrights&src=tyah
I have some super books written by Timothy Hobbs that you can win. Three books for each winner. That's a deal! I love Timothy's writing and you will too.
How many winners? Five lucky winners.
How do you win? Simply tell me on this post you would like these fantastic books. Easy peasy. I will send the winners Smashwords coupon codes so you get them for free. No information of yours needs to be compromised. Some folks are leery about releasing their email address like Kindle wants, so I think this is a better option. If you want to send me a PM on Facebook, that is okay too.
https://www.facebook.com/blaze.mcrob
I can give you the codes there too. Smashwords has many ebook outlets, including a way to read on Kindle.
Here are Timothy Hobbs' great books: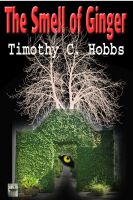 The Smell of Ginger

It's Halloween in Jasper, Texas and Butch and Suzy are driving with their dad to trick or treat at the strip mall and the local churches. They didn't count on the truck breaking down, getting lost in the woods, or coming across the ordinary old cabin, but there's nothing ordinary about the tenants - two spinster sisters who have been waiting eternally for children to call their own.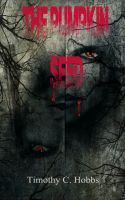 The Pumpkin Seed

"I am a drinker of human blood and an eater of human flesh, a monster dressed in the skin of a man." So states Charles, the main character of the novel, after being infected with a virus transmitted by an insect vector. The horror is set loose on the world by a man driven mad by injustice and oppression. In a novel spanning three hundred years the vampire is both killer and victim of humanity.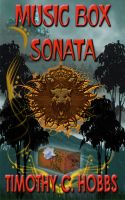 Music Box Sonata

At the top of a steep cliff a derelict church serves its congregation of dust, cobwebs and birds roosting in the rafters. One human occupant lives there hidden in the cellar.
I hope that the winners enjoy these great books. I did. I will be giving away other great books on the remaining days. Happy reading!
Blaze McRob
Search out the link above for other great Blog Hop participants!