How many winners? Ten lucky winners. Each winner gets all five of these books!
How do you win? Simply tell me on this post you would like these fantastic books. Easy peasy. I will send the winners Smashwords coupon codes so you get it for free. No information of yours needs to be compromised. Some folks are leery about releasing their email address like Kindle wants, so I think this is a better option. If you want to send me a PM on Facebook, that is okay too.
https://www.facebook.com/blaze.mcrob
I can give you the codes there too. Smashwords has many ebook outlets, including a way to read on Kindle.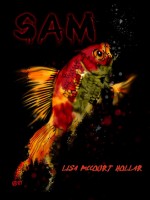 Sam is dead. Tommy, his best friend, wants him back. Sam might only be a goldfish, but he is the only friend the neglected boy has. When Mama Tasha casts a spell to bring Sam back to life, things get a little strange and Sam develops a decidedly, un-fishlike appetite. Extended ending included.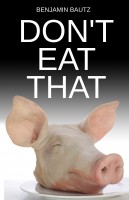 Halloween approaches and Billy and his best friend Camille are excited. Trick or Treat is coming and the whole neighborhood is decorated like the Disney version of a nightmare. But something is different this year. All the residents are putting out plates of raw meat on their stoops, and go about their business with the shadow of fear on them...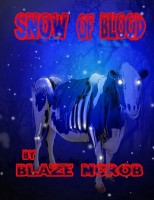 Snow of Blood
by

Blaze McRob
Dealing with zombies is bad enough, but when you have to fight off zombie cows ... well things get a little insane at that point.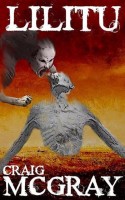 Lilitu
by

Craig McGray
A dying man's last wishes are for the very thing that has delivered him to an early grave. In Lilitu, a seductive temptress returns to her lover's bedside, but this time, she hasn't come alone.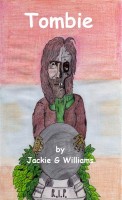 Tombie
by

Jackie Williams
Tombie is narcoleptic. He didn't consider it a problem, but every time he fell asleep, his family would poke and prod until he awoke. They ignored his cries to leave him in peace and that he wasn't going to die in his sleep. When he woke one day in a body bag, Tombie decided enough was enough and left to be on his own.
* * * *
Search out the link above for other great Blog Hop participants!
Blaze McRob